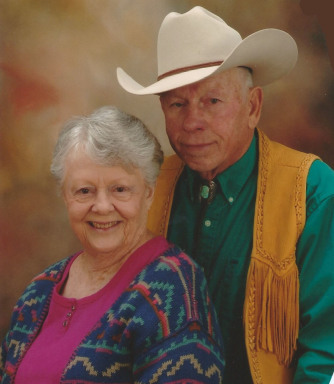 Leland and Shirley Alexander invite you to take a look at America's heartland through their eyes – eyes that have spent a lifetime observing and marveling at the beauty of nature.
Natives of Kansas, both Leland and Shirley are able to transfer their obvious love of the natural world onto their canvases. Their paintings reflect their connection with nature – rolling hills, overrun with wildflowers; majestic mountains and gurgling country streams; families of deer and bison, grazing on the range – as well the wonders right outside their front door.
Married for more than 60 years, Leland and Shirley raised their three sons in an artistic household – where music and art were valued as much as hard work. As a result, all three of their children are involved in artistic endeavors, in both music and art.
As a child growing up in Wichita, Shirley was always interested in both art and music. A piano teacher for more than four decades, she started to pursue art after her children were grown. She enrolled in instruction at the Center for the Arts in Wichita and has taken numerous workshops and classes in Kansas City, Oklahoma, Colorado and Arizona. She paints images taken from her own photographs and works in oil, pastel and watercolors. Through the years, Shirley has won many awards for her paintings and artwork.
Raised on a farm outside of Maize, Leland had a more rustic upbringing. His family made do without electricity and young Leland helped out on the farm, plowing the fields with a mule team. Leland attended Maize schools, but it was on the farm where his lifelong love affair with art began – and where he still draws some of his inspiration for both the paintings and the furniture he creates. Leland is a two-term past President of the Kansas Art Guild, and, like his wife, has had his work shown at numerous exhibits throughout Kansas, resulting in many blue ribbons and best-in-show awards. Leland works primarily in oil. He also creates one-of-a-kind pieces for his Lodge Pole Pine Furniture line – pieces that are truly works of art.
Most recently, in 2014, both Leland and Shirley exhibited their paintings for at the Art is Ageless reception in Wichita, and both came away winners in the juried competitions: Shirley for her painting, "First Ride," and Leland in the 3-D sculpture category for his "Lodge Pole Pine Stool."
For more information, or to purchase any of the items displayed on this website, please go to the Contact page.
Read the full post